An Ode to Seminyak: A Place of Confidence, Optimism, and Style
roy_putra
When we reflected on our journey in 2021, we mentioned that Blood+Bone looks ahead to the new year with hope — a new sense of optimism, confidence, and style.
From what we have learned in the past couple of years, the years are fleeting. Time moves at a different pace because we, too, have been living differently. The year feels shorter as we adapt to the new way of living that simultaneously keeps changing over time. Every moment matters, even for a while. Therefore, we at Blood+Bone are committed to facing the year with confidence, optimism, and style.
Confidence, optimism, and style are three elements that remind us of Seminyak, the contemporary style capital of Bali. Not only known as the house of fancy restaurants, chic beach clubs, and the island's most popular nightclubs, this locale is also renowned as the number-one fashion market, with plenty of boutiques. It is a place where style is celebrated, expressed, and shared confidently. For that reason, the term "Seminyak vibe" exists — referring to the celebration of statement-making style that exudes the three elements the neighbourhood is associated with.
To capture the so-called vibe, we invited Dali (@dali.wassink) to Blood+Bone Junction to try out our collection and explore the surrounding area. We strolled from the cusp of Sunset Road and Seminyak Street to Oberoi Street through Kayu Aya Street. As we wandered around the neighbourhood, we discovered the inspiration to enhance our new sense of optimism and confidence through street-style fashion in Seminyak.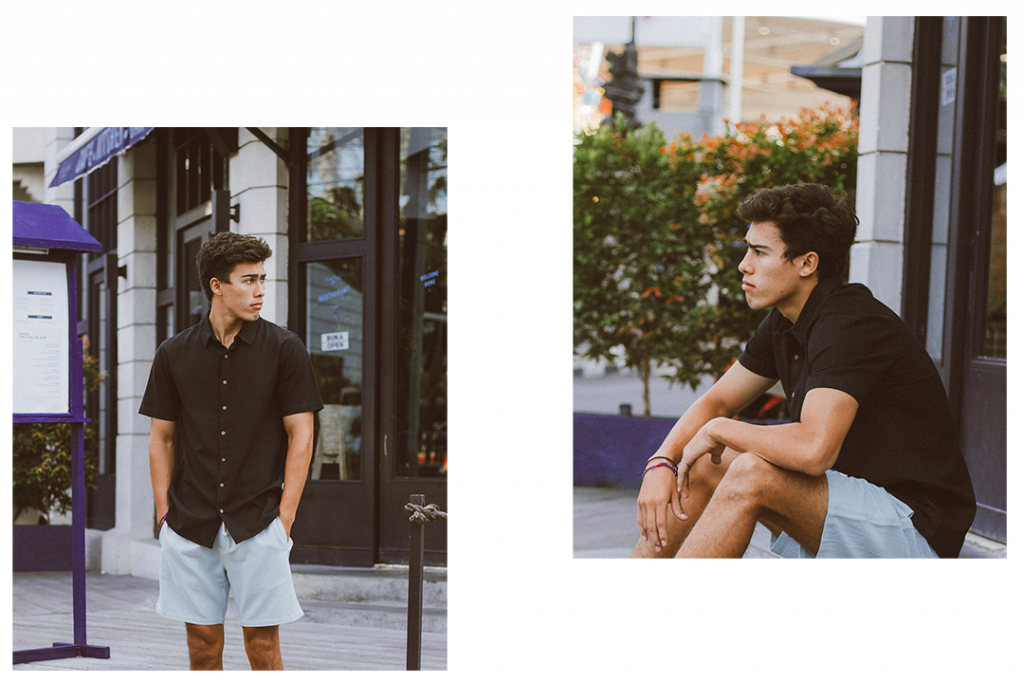 The junction, where one of our stores is located, is surrounded by extravagant cafés and modern shopping destinations with several sophisticated boutiques. Semi-casual attires are the go-to style when visiting here. Dali pictured above wears the Stingray Shirt with Wayward Shorts in misty blue, which has you covered for day or night.
The classic linen combination radiates an effortless yet elegant feel that complements some of Seminyak's fanciest corners. With luxury hotels and resorts in the vicinity, the linen combination can also make ideal resort wear for afternoon and evening events. Leisure, poise, and style go hand-in-hand with this look.
---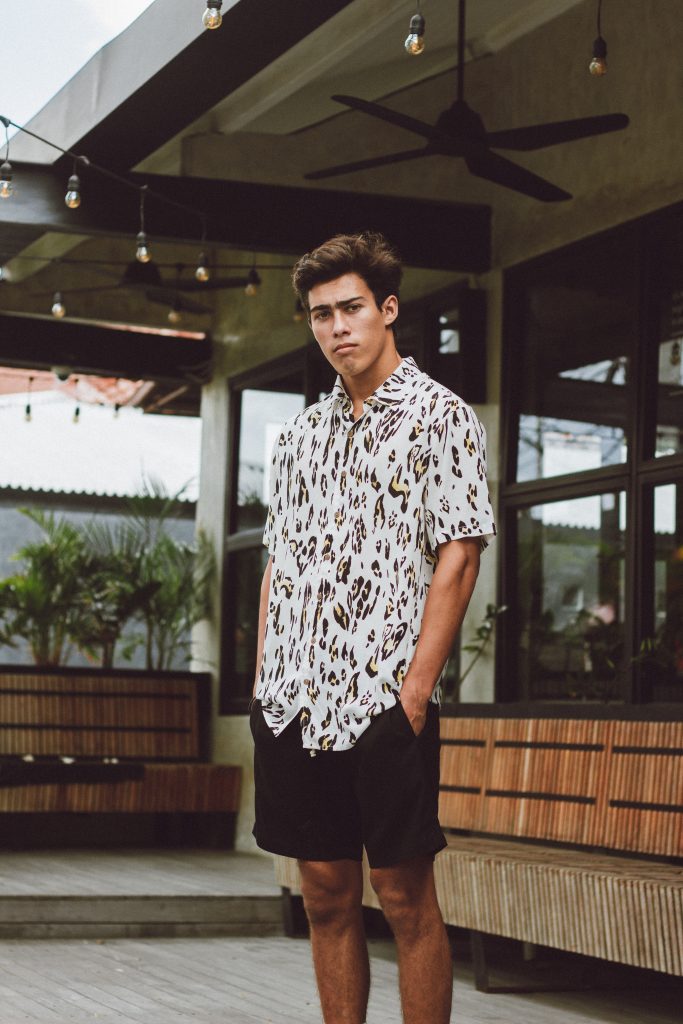 This sophisticated community is also a home for contemporary artworks, complex murals, and architectural wonders. Every corner exudes complexities in this melting pot of several cultures and arts. Artistic freedom, bold self-expression, and fashion in Seminyak are the lingua franca.
In reflecting its taste of art — a subtle fusion of artistry and leisure, we paired our collections of all-over print shirts with versatile shorts. Exotic and playful artworks in our shirts work as a throw-back to the creative freedom that has become the beating heart. The combination between the casual shirts and flexible shorts creates a contrasting look that complements each other — just like the locale itself.
The tropical prints on Cheap Shot Shirt look sharp over a lemon color palette. Reminiscing of Seminyak beach on a sun-soaked day. When paired with Hijac Shorts, the combination transforms into an ideal resort attire to explore the neighbourhood.
Exotic leopard pattern is a common theme in tropical outfits, but the mishmash with an off-white color palette gives it a much-needed twist, as seen in our Noise Militia Shirt. Dali paired it with Wayward Shorts in black for a late afternoon stroll followed by a crazy night out.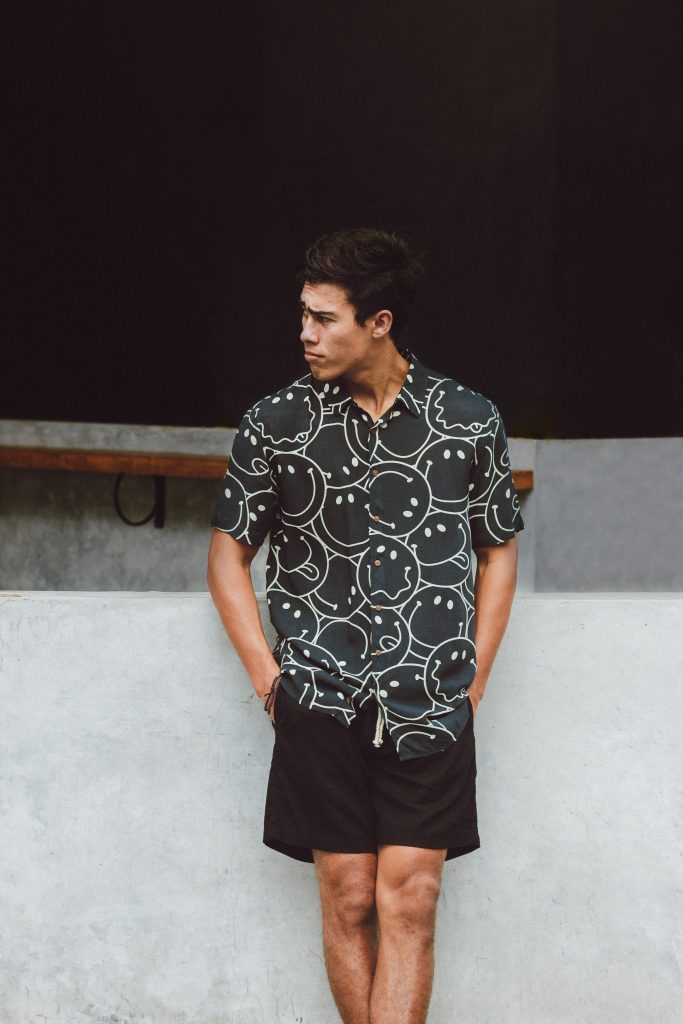 K-Club Shirt is a mood. With smiley artwork printed all over, the rayon shirt is a nod to the good times that can be had here when the sun goes down! This shirt can go well with any pants; but, Wayward Shorts in black amplifies its playful atmosphere.
---
As the sun got higher, we took a stroll closer to the beach. Seminyak's laid-back atmosphere allows some more chilled-out and relaxed attire. Tees and muscles fit the scenery; while, at the same time, are highly comfortable.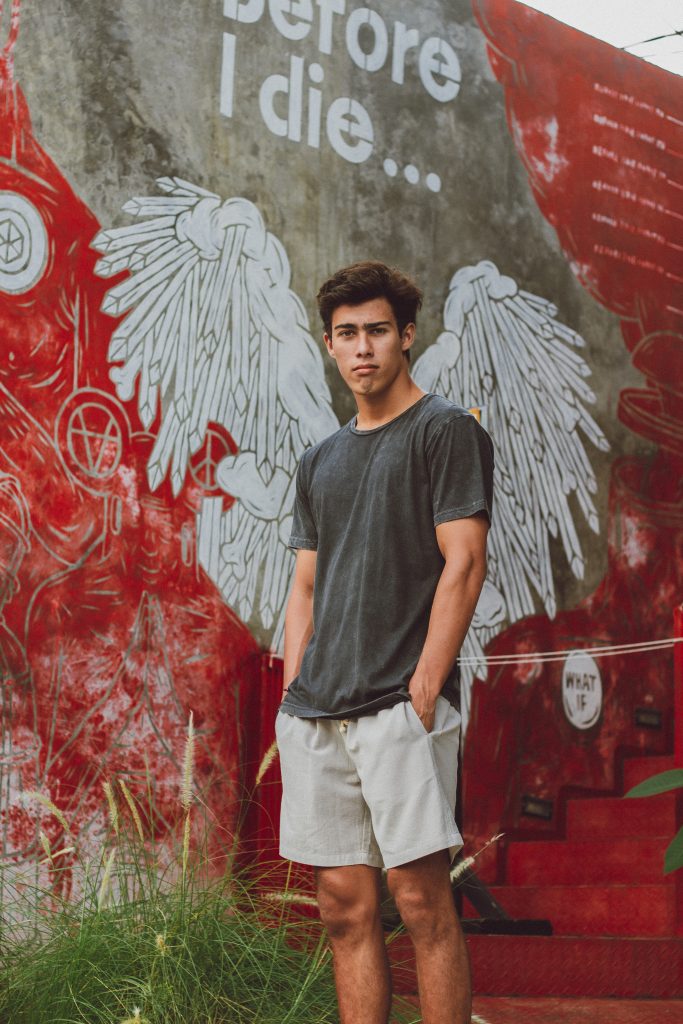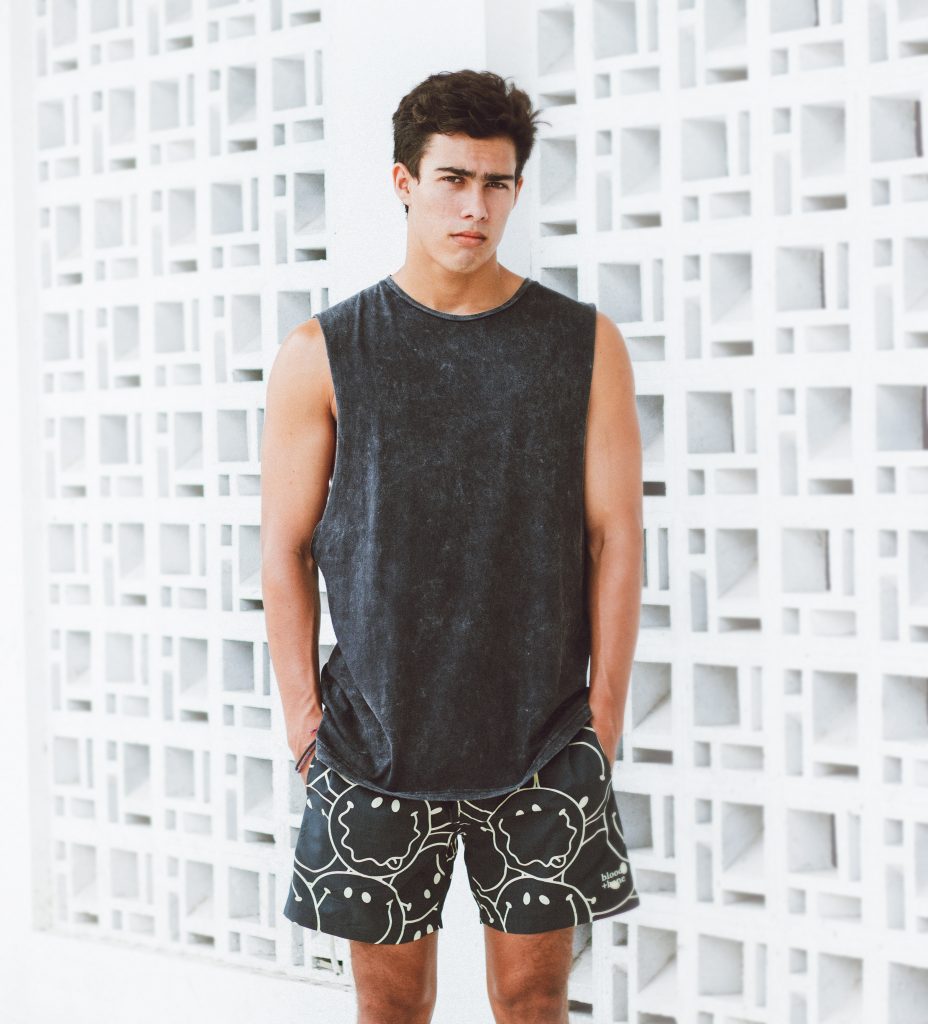 Flaunt some muscles while exploring Seminyak with Comedown Muscle featuring our signature wash. The muscle tee has an iconic smiley artwork on the back that makes an ideal companion to the all-over smiley prints on K-Club Shorts.
We also offer the Comedown Tee that has the same artwork as Comedown Muscle.
---
At the end of the day, our day-trip around Seminyak reminds us that even though the future is uncertain, there is still a glimpse of hope saved in some places that mean a lot to us. We can hear optimism and confidence from every corner of this locale.
For some, Seminyak is the fashion capital of Bali; for others, it is the entertainment heart of the island. Yet, most importantly, it is a place where everyone can be their true selves. That reminds us of our commitment to deliver top-of-the-line wardrobe essentials for everyone.
The years might be fleeting, but we believe brighter days are coming. With the confidence and optimism that we learn from Seminyak, we are dedicated to delivering styles that matter with our fashion products. Sooner or later, we will welcome you back to Bali, but, in the meantime, let us bring the island to you through our Blood+Bone collections.